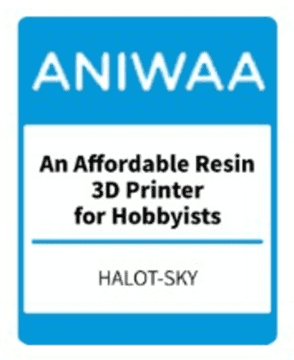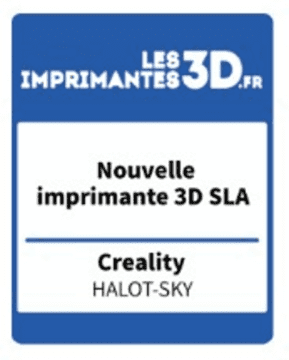 Product code: CL-89
3D printeris Creality Halot-SKY CL-89
(Atzīmējiet 2-4 preces no kategorijas)
Technical
| | |
| --- | --- |
| Technology | Mono LCD |
| drukāšanas izmērs [mm] | 192 x 120 x 200 |
| Drukāšanas ātrums [mm/h] | 60 |
| XY precizitāte | 0.05 |
| Matricas izšķirtspēja | 3840*2400 |
| Izdrukas izšķirspēja (µm) | 50 |
| Slāņa biezums [mm] | 0.01-0.02 |
| Gaismas avots | 405nm |
| Atbalstītie materiāli | 405nm UV resin |
| Connectivity | USB / WLAN |
| Displejs | 5″, vertikāls |
| jauda [W] | 120 |
| Dimensions (W x H x D) [mm] | 292x340x552 |
| Weight [kg] | 16.5 |
Warrianty
HALOT-SKY CL-89
HALOT-SKY CL-89 is one of the latest additions in the popular range of well-built and affordable resin printers from Creality. With high precision and many good features, the HALOT is a high-end printer at a very attractive price point.
Integral light source
The HALOT has the latest generation new light source technology including a reflection-based system. This function provides a better light with better precision than ever before.
Monochromatic LCD
The latest types of mono LCD´s has the benefit of lasting much longer than the older types of LCD. Up to 2000 hours lifespan is about 4 times longer than a color LCD. Thanks to the mono LCD you also print much faster than you normally would, up to 60 mm/hour.
High resolution
With a HD screen and a high resolution at 3840 x 2400 dpi you can look forward to amazing print quality and detailed prints.
Large print surface
The build area on the HALOT measures 192 x 120 x 200 mm which should work well for most users.
Large screen
The 5" touchscreen is placed in portrait mode and is clear and bright. From the innovative menu system, you can reach all important printer settings.
Reinforced Z-axis structure
The Z-axis dual linear guiderails has a dual configuration and helps increase the stability and smoothness of the printing process.
Flip cover
The cover is made from a UV resistant material and with an easy to use opening mechanism