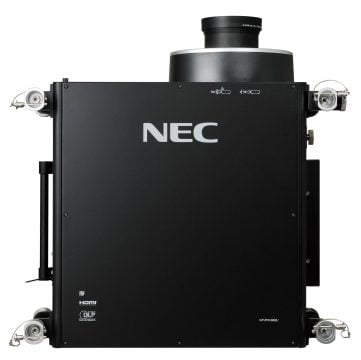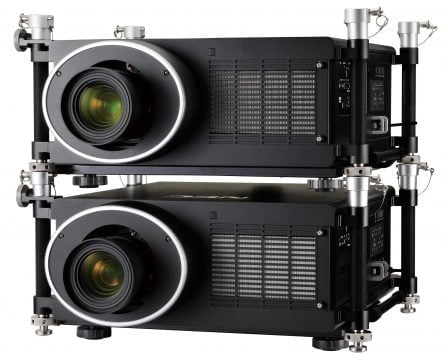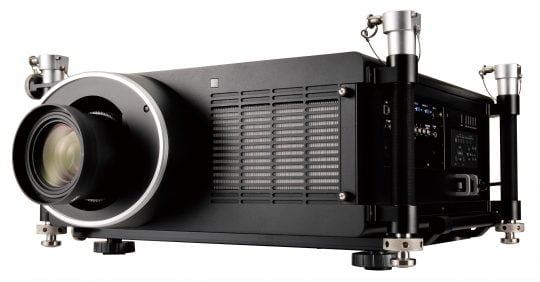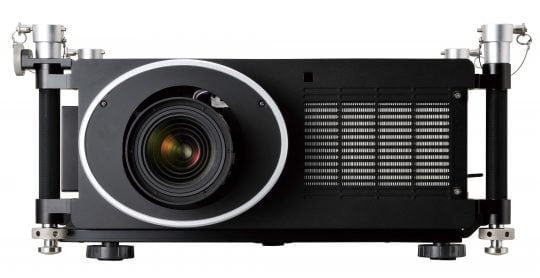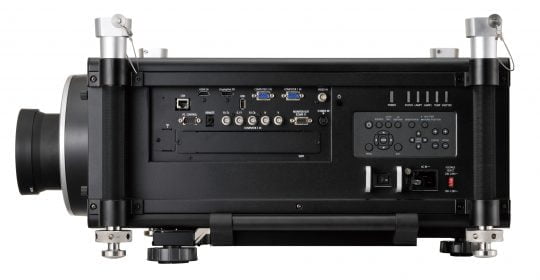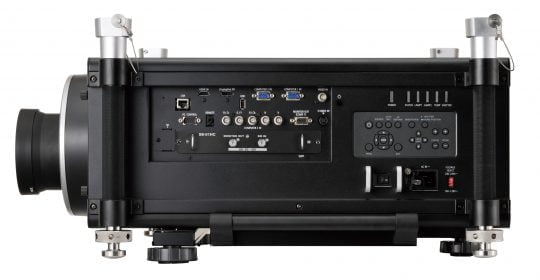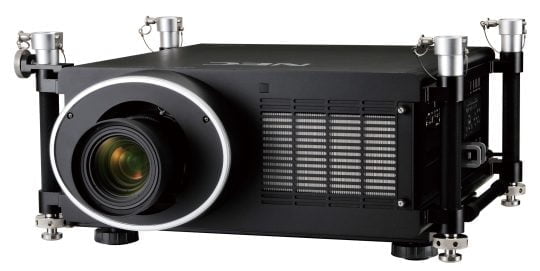 Product code: 60003275
Projector NEC PH1000U 3DLP
Tehnoloģija 3-chip DLP, izšķirtspēja 1920 x 1200 (WUXGA), izšķirtspēja 1920 x 1200 (WUXGA), kontrasts 2000:1, gaismas jauda 11000 AL
(Atzīmējiet 2-4 preces no kategorijas)
Image
| | |
| --- | --- |
| Projection Technology | 3-chip DLP |
| Native Resolution | 1920 x 1200 (WUXGA) |
| Contrast | 2000:1 |
| Brightness | 11000 |
| Lamp | 2 x 400 W AC |
| Lamp Life [hrs] | 2000 (2500 Eco Mode) |
| Lens | 6 optional bayonet lenses with lens memory |
| Projection Distance [m] | 1.1 (NP25FL) – 74 (NP29ZL), 1.1 (NP25FL) – 74 (NP29ZL) |
| Screen Size (diagonal) [cm] / [inch] | Minimum: 203 / 80″, Maximum: 1,270 / 500", Maximum: 1,270 / 500″, Minimum: 203 / 80" |
| Zoom | Motorizēts |
| Focus | Motorizēts, Motorised |
| Supported Resolutions | Līdz 1920 x 1200, Up to 1920 x 1200 |
Speakers
Connectivity
| | |
| --- | --- |
| RGB (Analog) | In: 1 x 5BNC , 2 x Mini D-sub 15, In: 1 x 5BNC , 2 x Mini D-sub 15, Out: 1 x Mini D-sub 15, Out: 1 x Mini D-sub 15 |
| Digital | 1 x DisplayPort, 1x HDMI™ (V.1.3) ar HDCP, 1 x DisplayPort, 1x HDMI™ (V.1.3) ar HDCP |
| Video | 1 x RCA |
| Control | 1 x D-Sub 9 pin (RS-232), Tīkls, 1 x D-Sub 9 pin (RS-232), LAN |
| USB | 2 x Type A (USB 2.0 ) |
Technical
| | |
| --- | --- |
| Power Consumption [W] | 1050 Normal Dual Lamp Mode, 490 Eco Single Lamp Mode, 580 Normal Single Lamp Mode, 60 Network Stand-By Mode, 840 Eco Dual Lamp Mode, 1050 Normal Dual Lamp Mode, 490 Eco Single Lamp Mode, 580 Normal Single Lamp Mode, 60 Network Stand-By Mode, 840 Eco Dual Lamp Mode |
| Dimensions (W x H x D) [mm] | 558 x 235 x 578 |
| Weight [kg] | 39 |
| Noise Level [dB] | 41 |
Warrianty
| | |
| --- | --- |
| Warrianty (projector) | 3 gadi, 3 years |
| Warrianty (lamp) | 6 mēneši / 1000 stundas, 6 months / 1000 hours |
Shipping Content
Additional features
| | |
| --- | --- |
| Additional features | Air Filter (NP03FT), Hardcase (100012934), HD/SD-SDI Module, Lamp (NP22LP), NP25FL (0.67:1), NP26ZL (1.39-1.84:1), NP27ZL (1.87-2.56:1), NP28ZL (2.56-4.16:1), NP29ZL (4.16-6.96:1), STv2 PC, Wireless LAN module (EU: NP06LM), Lēcas: |
Description
The PH1000U, a high end 3-Chip installation projector is ideal for installations that demand the highest levels of heavy duty usage and unique picture quality in highest resolution.
Five optional bayonet lenses and an integrated stacking/rigging frame make it ideal for Rental/Staging, Large Corporate, High Education, Conference Room, Museum and Signage.
Benefits
Display content that demands attention – with WUXGA resolution and superb brightness levels and colour ranges, your viewers will enjoy an outstanding visual experience.
Installation is easy, even in challenging venues – motorized Lens Shift with vertical and horizontal adjustment and Lens Memory makes setting up the perfect installation image easy.
Simple Connectivity – due to the vast number of connectors featured with this projector, including an innovative DisplayPort terminal and a host of networking, analog and digital connection terminals.
Time saving network control – for cost saving convenient maintenance and management of content and scheduling.
Cost Saving Device Management – save effort whilst administrating all connected NEC devices from a centralised location by using the NaViSet Administrator 2 software tool.