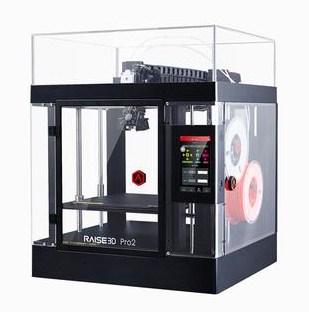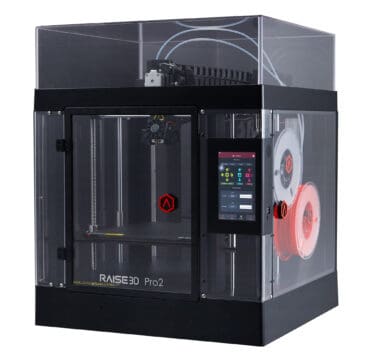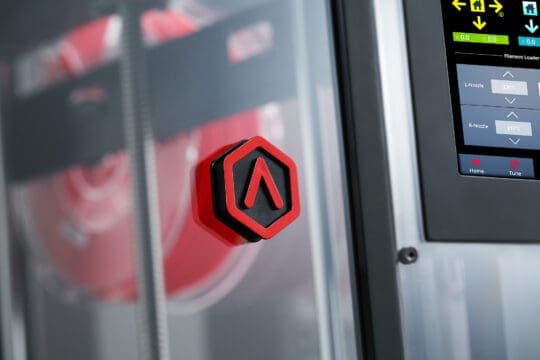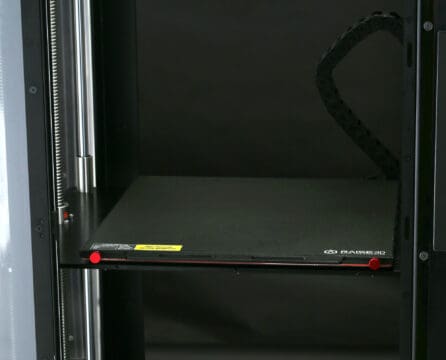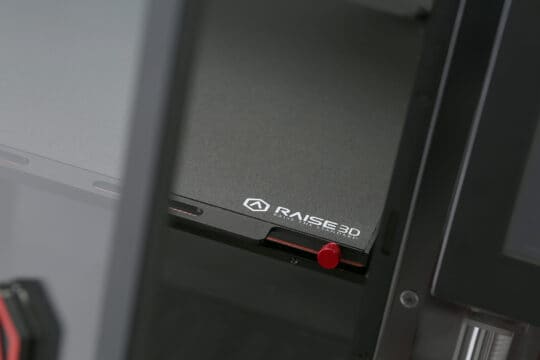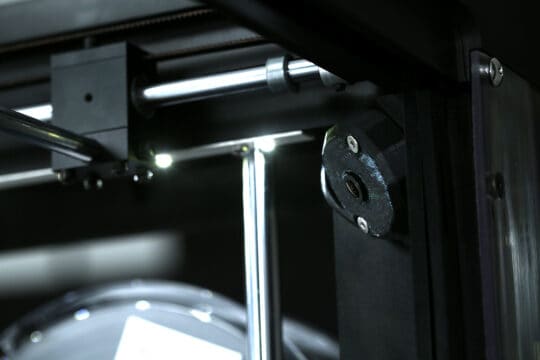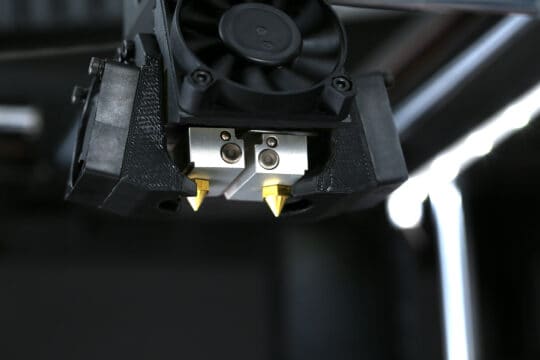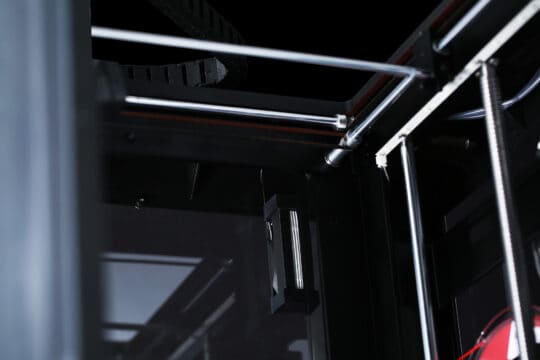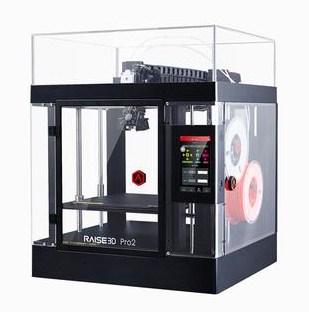 Product code: Raise3D Pro2
3D printeris Raise3D Pro2
(Atzīmējiet 2-4 preces no kategorijas)
Technical
| | |
| --- | --- |
| Technology | FFF |
| drukāšanas izmērs [mm] | 305*305*300 |
| Drukāšanas ātrums [mm/s] | ≤150 mm/s (depends on material) |
| Drukas precizitāte | ±0.01mm |
| Slāņa biezums [mm] | 0.01-0.25mm |
| Sprauslas diametrs [mm] | 2 x 0.4mm |
| sprauslas temperatūra [C°] | 300 |
| Atbalstītie materiāli | PLA / ABS / HIPS / PC / TPU / TPE / NYLON / PETG / ASA / PP / PVA / Glass Fiber Enforced / Carbon Fiber Enforces / Metal Particles Filled / Wood Filled |
| Materiāla diametrs [mm] | 1.75 |
| Virsmas temperatūra [C°] | 110 |
| Connectivity | 2xUSB, LAN, WiFi |
| Displejs | ir, 7″, skārienjūtīgs |
| Failu formāti | STL, OBJ, G-Code |
| jauda [W] | 600 |
| Dimensions (W x H x D) [mm] | 590x620x760 |
| Weight [kg] | 50.2 |
Warrianty
Raise3D Pro2 – High quality & reliable Dual Extruder 3D Printer
Raise3D stands for the production of high quality, reliable and affordable 3D printers. Join Additive Manufacturing at a good price now. Realize impressive results fast with this Raise3D Pro2 Dual Extruder 3D printer. Manufacture with this good-value 3D printer small series and prototypes. Buy this great 3D printer for fast and cost-effectively generative production.
The most important new features of the Raise3D Pro2:
Precise control of the building platform
Optimized extruder head for an easy extrusion
Integrated filament sensor recognizes filament status
High-temperature silicone printing bed for good adhesion on build platform
Aluminum magnetic bed with improved 4 + 9 point closure system
Environmentally friendly and safe thanks to air filter
Further optimizations:
Improved factory calibration enables you to start fast with 3D printing
Integrated camera allows to monitor manufacturing results from remote
Optimized nozzle for optimal extrusion
Hot-end upgrade
Very extensive accessories
Software controllable active cooling fan for best possible cooling
High quality optical end stops
Large building chamber: 305 x 305 x 300 mm
3D printing is cumbersome, complicated and gives bad results? – Not with the Raise3D
Let the Raise3D Pro2 fascinate you. 3D printing is cumbersome, complicated and gives bad results? That was yesterday. Yet, the Raise3D Pro2 convinces with many intelligent functions. There are very few 3D printers on the market that can integrate all this functionality into one device. The vast majority of these devices cost a multiple of the Raise3D Pro2.
Intuitive 7-inch color touch display
Control this dual-extruder 3D printer through its 7-inch color touch display. Are you able to operate a smartphone? If so, you can use the intuitive interface of your Raise3D's. This will keep your 3D printing under control. Let your masterpieces become real with the Raise 3D Pro2.
Heated building platform and enclosed building chamber
Thanks to its generous building volume, you are able to manufacture very large components and prototypes. 3D print parts that reach a length of 305 x 305 x 300 mm. Furthermore, the building chamber of this 3D printer is closed. This allows you to process more sophisticated materials such as ABS, HIPS, PET-G, PLA +, PP and ASA. This is made possible by a heated building platform (up to 110 ° C), the completely enclosed building chamber. Heat the heated extruder up to 300 ° C. Transform your creative ideas into new real objects.
Open filaments system – Decide what filament you want to 3D print with
Use your favorite material. The Raise3D Pro2 is an open platform and can be processed with a variety of available filaments. The filaments only requirement of the filament is to have a 1.75 mm diameter. You decide which material you want to use!
Optimized double extruder
Precise control of the building platform
Optimized extruder head with improved torque performance and dual gear drive
Optical filament sensor – This will show you the filament status and immediately stop the 3D printer when the filament is exhausted. After refilling you can continue working
Dual extruders for different filaments, materials – 3D print complex components
Make parts with the dual extruder parts from two different filaments, materials and support materials. If you use PVA or HIPS as the second filament, you can realize very complex components with overhangs. After finished 3D printing, you can simply dissolve the support filament and get great results.
New 3D printing bed for better adhesion
Now Raise3D Pro2 works with a new silicone heating bed. This increases  adhesion of your components on the platform. The base of this forms a magnetic aluminum bed. This is equipped with an improved 4 + 9 points lock system.
Air filter for improved air quality reduces fumes and smells
Do you want to use this 3D printer without disturbing fumes and smells? The Raise3D Pro2 allows you to keep your air clean – with its built-in air filter.
Resume Function after power failure 3D printer
Power failure – And now? With this 3D printer you won't be in trouble. After the power has returned, simply resume your 3D printing using the RESUME function. The built-in 1000 mA battery stores the 3D printing progress. Then, the 3D printing can easily be continued. This function will save you filament, costs and time that would be caused by interruptions.
Fast and precise production with Raise 3D Pro2
The Raise3D Pro2 allows you to 3D print at high speed and produce at a very high level. In the Z direction, the remarkable resolution of a minimum of 0.01 mm layer thickness can be achieved. 3D print fine structures and very smooth surfaces. When you work with such a high resolution we recommend you only to manufacture small parts, since the construction time increases sharply.
Buy the Raise3D Pro2 to get a professional, reliable and affordable dual extruder 3D printer for Additive Manufacturing.