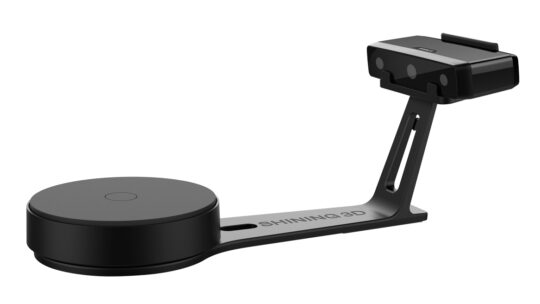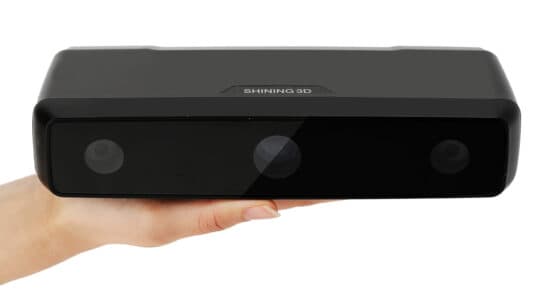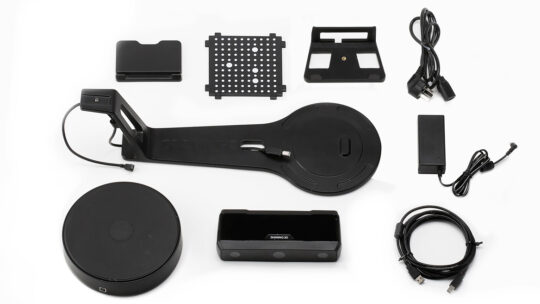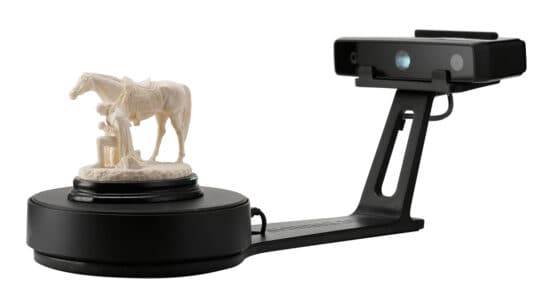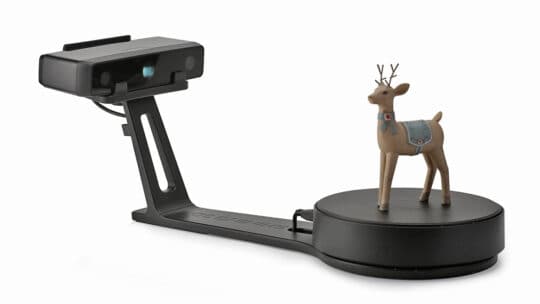 Product code: 6970163081311
3D skaneris Shining 3D Einscan SE v2
(Atzīmējiet 2-4 preces no kategorijas)
EINSCAN-SE V2 – A POWERFUL COMPANION FOR DESKTOP 3D PRINTING APPLICATIONS
Shining 3D has engineered and developed EinScan SE (Elite) and EinScan-SP (Platinum), with unique different specifica­tions to meet most applications' requirement. Includes dual scan modes: Auto Scan and Fixed Scan. Manages a wide scan range from small to large. Scan in color, easy reconstruction of the real physics feature of an object.
EINSCAN-SE – THE EINSCAN-S SUCCESSOR
The EinScan-SE is the next generation of EinScan-S with its new design and upgraded capacity. It is the easiest 3D scanning experience for non-technical users in mind, perfect for education, desktop 3D print­ing, etc.
Some feature highlights:
Time needed for a single scan: 1 second
Time needed for a 360° scan under Automatic Scan mode: 45 seconds
Plug-and-play. Easy set-up, and more intelligent design
Brand new integrated and smarter design, with a smaller footprint Modern "Black Pearl " color
Scan Mode
Auto scan
Fixed scan
Scan Speed
2 min.
8 s
Mode of Alignment
Feature; Manual
Turntable; Manual
Single Shot Accuracy
≤ 0.1 mm
≤ 0.1 mm
Maximum Scan Volume / Minimum Scan Volume
200 x 200 x 200 mm / 30 x 30 x 30 mm
700 x 700 x 700 mm / 30 x 30 x 30 mm
Range of Single Capture
200 x 150 mm
200 x 150 mm
Point Distance
0.17 mm ~ 0.2 mm
0.17 mm ~ 0.2 mm
Texture
Yes
Yes
File Format
OBJ, STL, ASC, PLY
OBJ, STL, ASC, PLY
Camera Resolution
1.3 Megapixel
1.3 Megapixel
Light Source
White Light
White Light
Stand-off Distance
290 ~ 480 mm
290 ~ 480 mm
Computer Requirements
• Graphic Card: NVIDIA series memory > 1 GB

• Interface: 1 x USB 2.0 or 3.0

• Operating system: Win 64 bit

• CPU: Dual-core i5 or higher

• RAM: > 8 GB

• Graphic Card: NVIDIA series memory > 1 GB

• Interface: 1 x USB 2.0 or 3.0

• Operating system: Win 64 bit

• CPU: Dual-core i5 or higher

• RAM: > 8 GB

Weight unpacked / packed
2.5 kg / 4.9 kg
2.5 kg / 4.9 kg
Dimension
570 x 210 x 210 mm
570 x 210 x 210 mm
Power Supply
50 W
50 W
Input Voltage
DC: 12 V / 3.33 A
DC: 12 V / 3.33 A
Calibration Board
Standard
Standard
Turntable
Standard
Standard
Load Capacity of Turntable
5 kg
5 kg