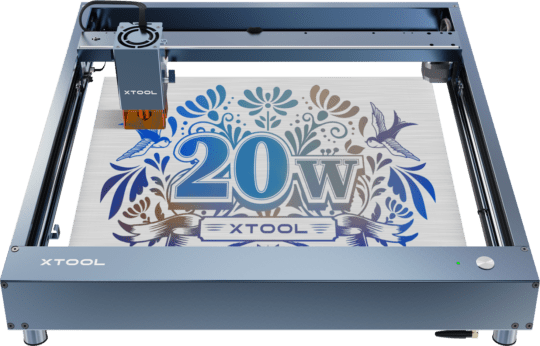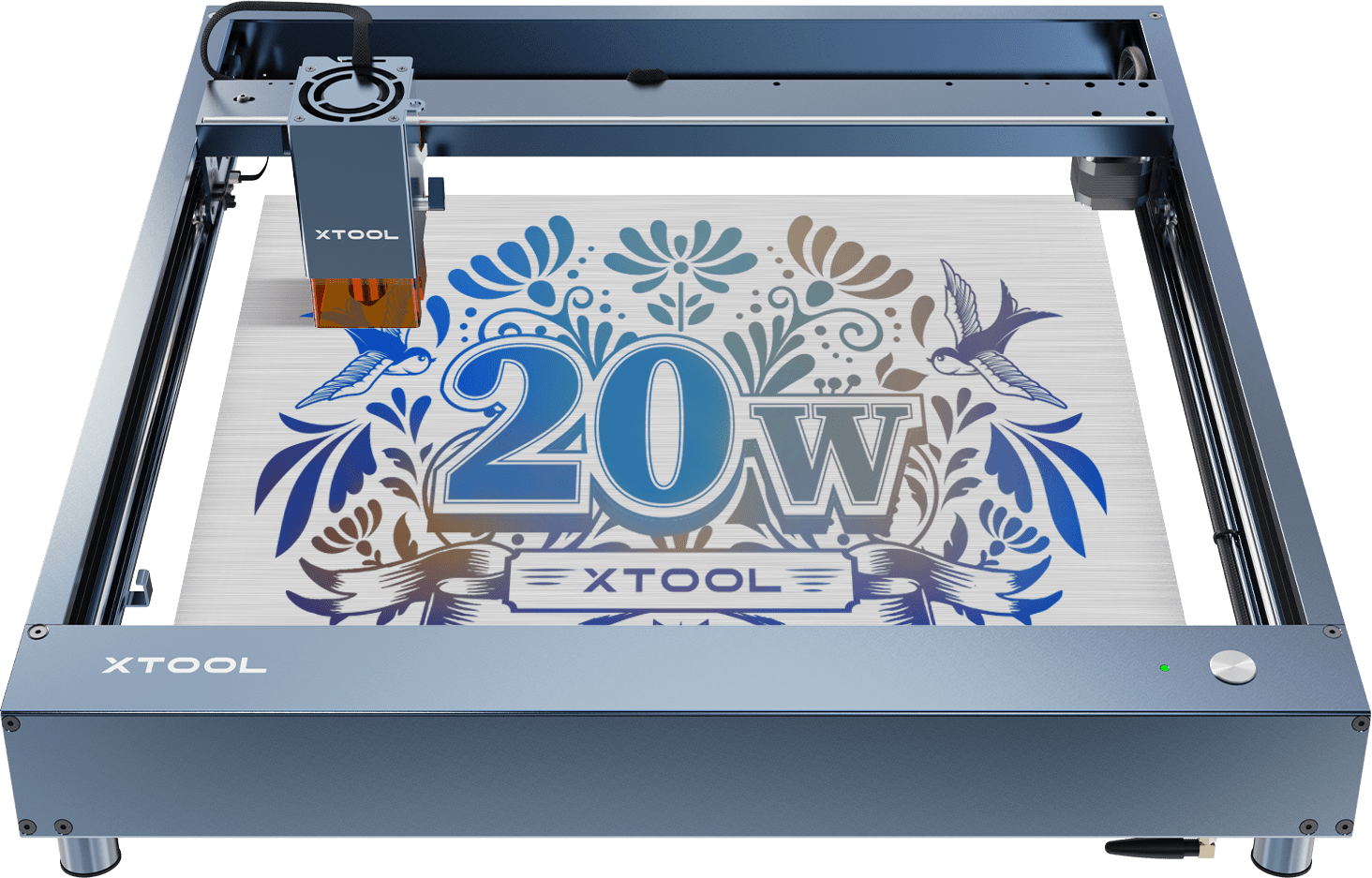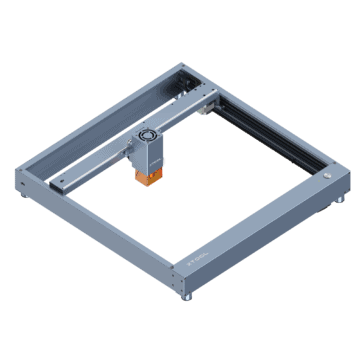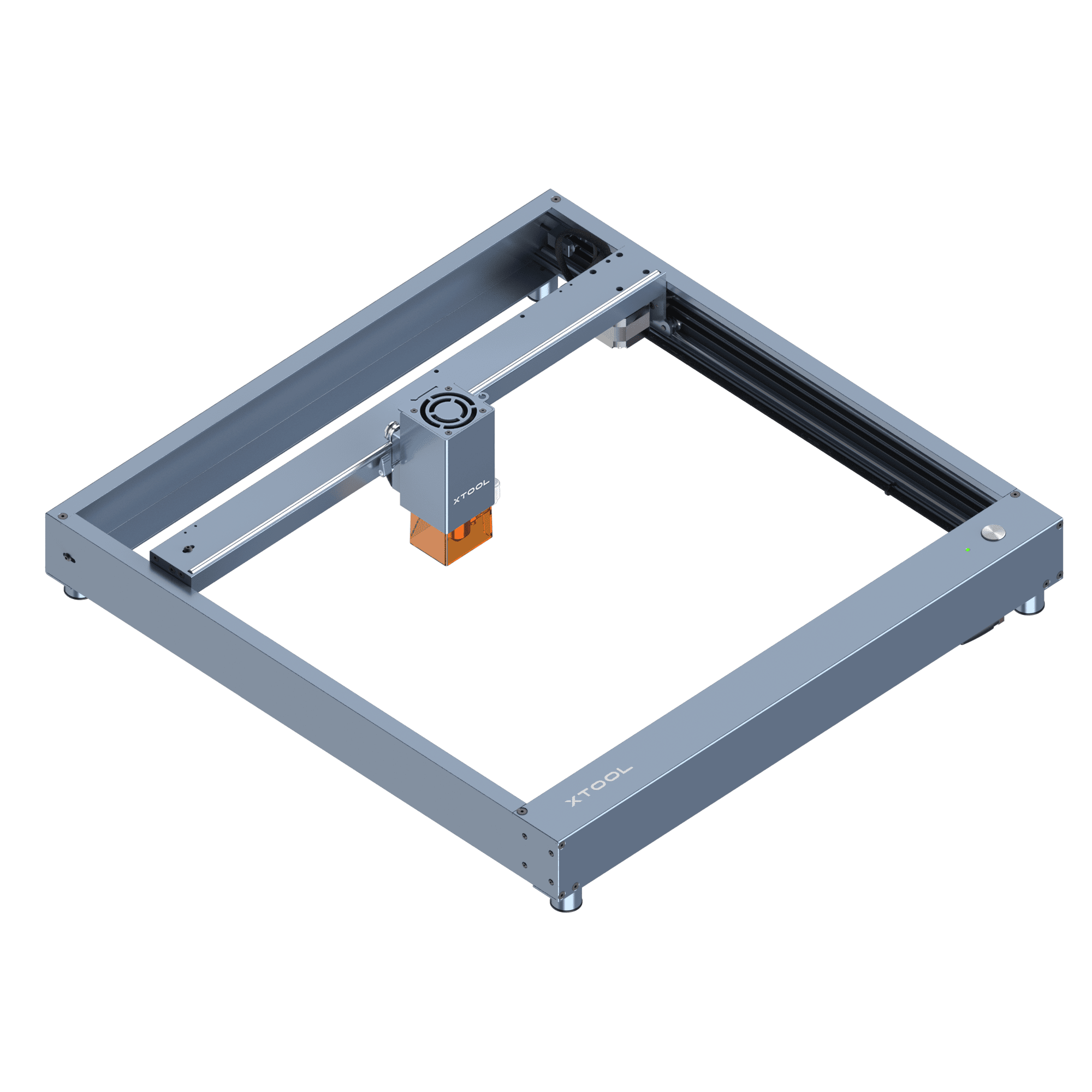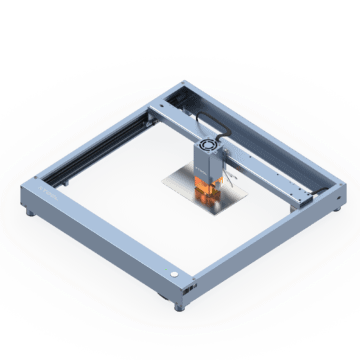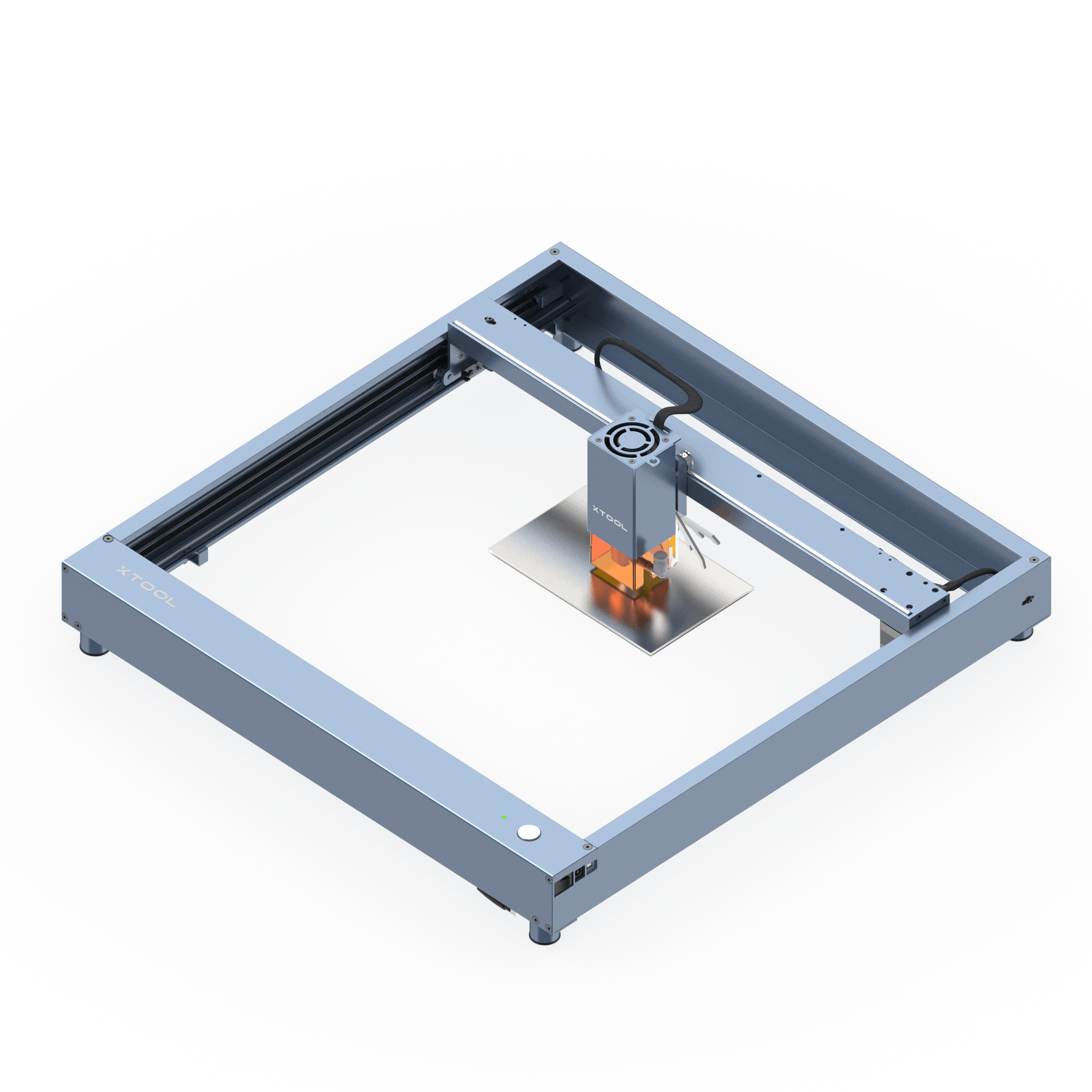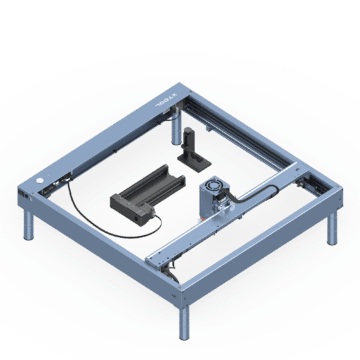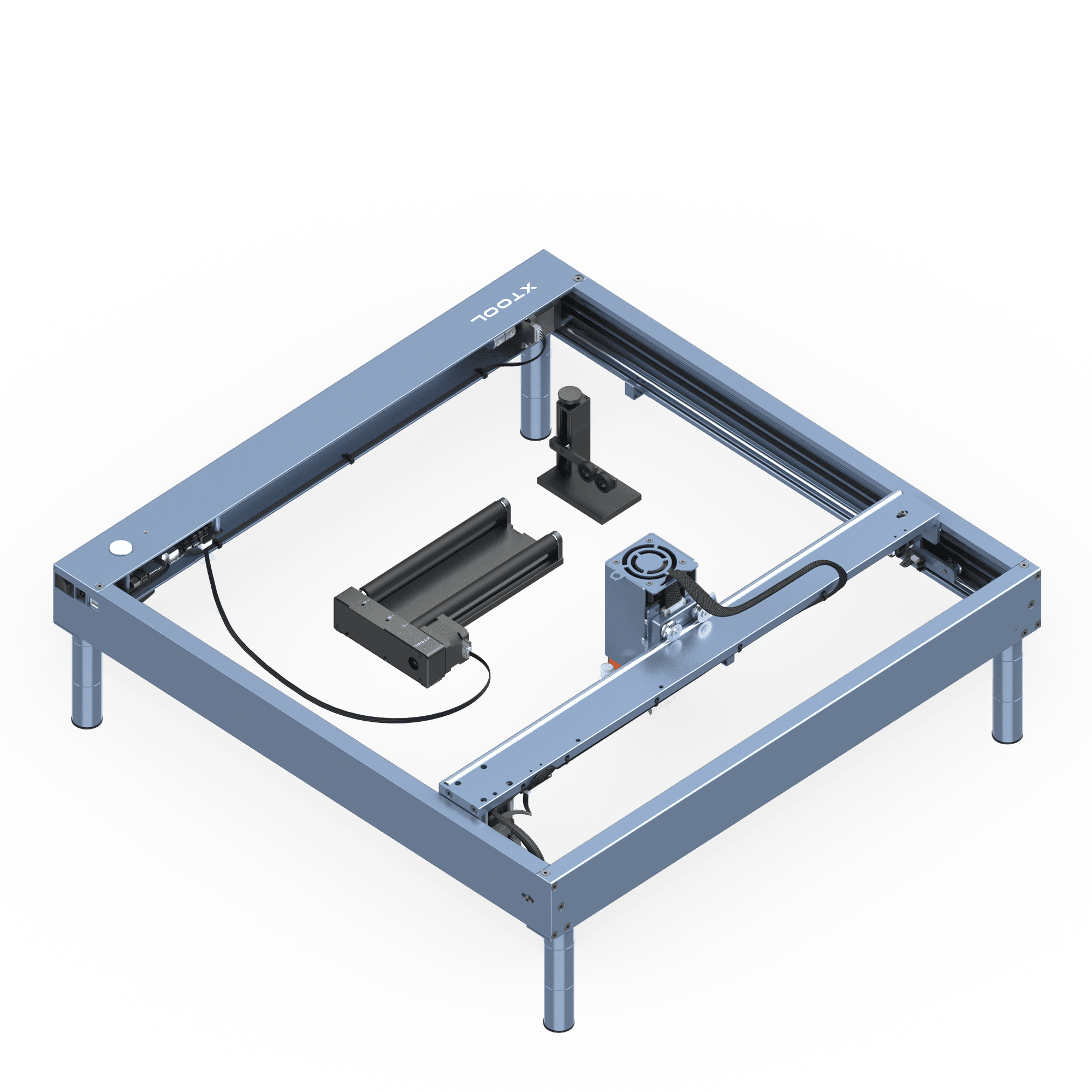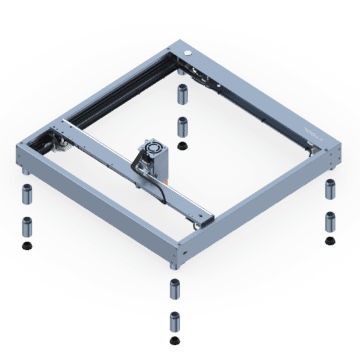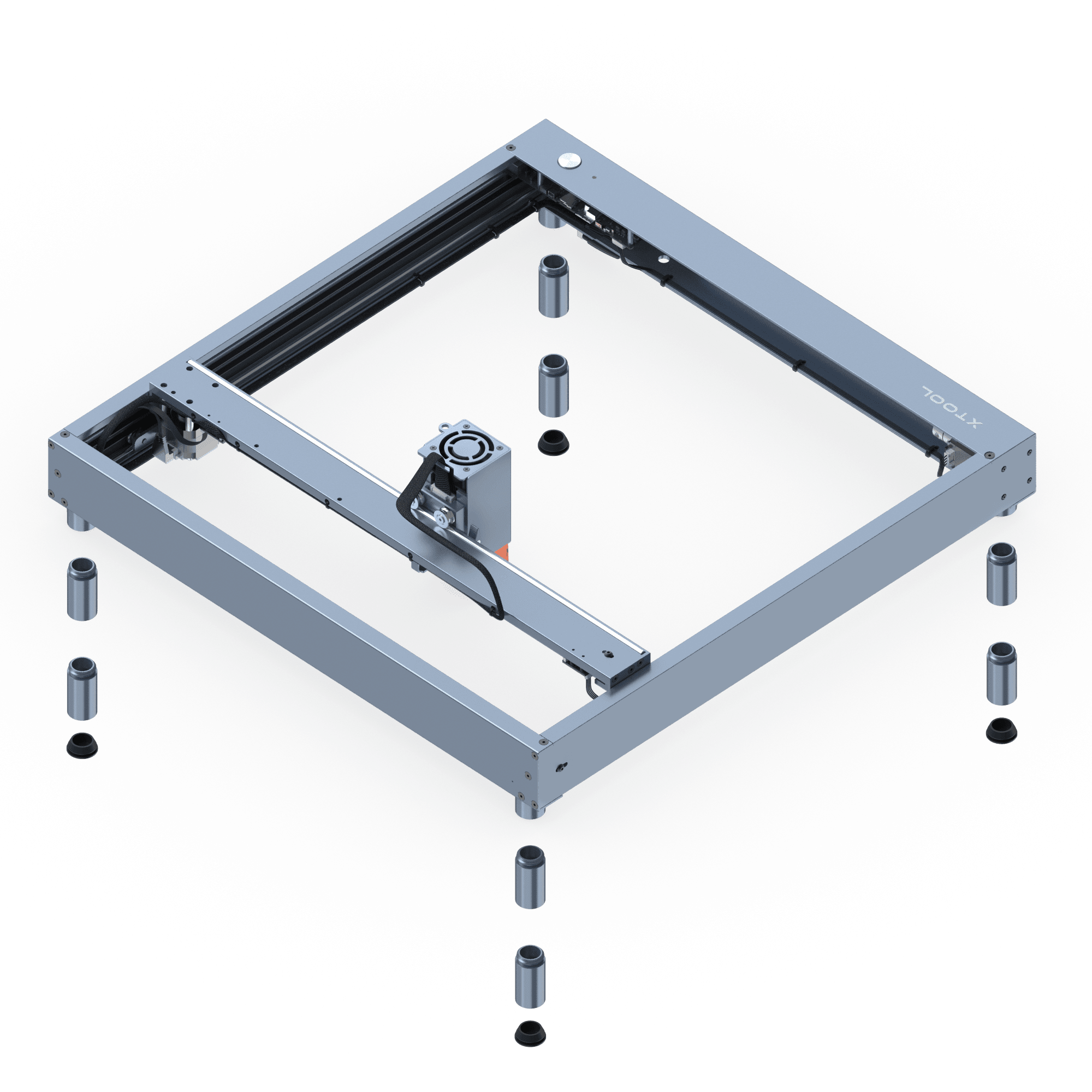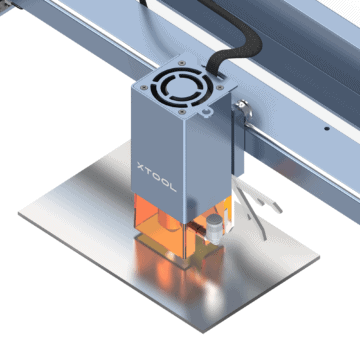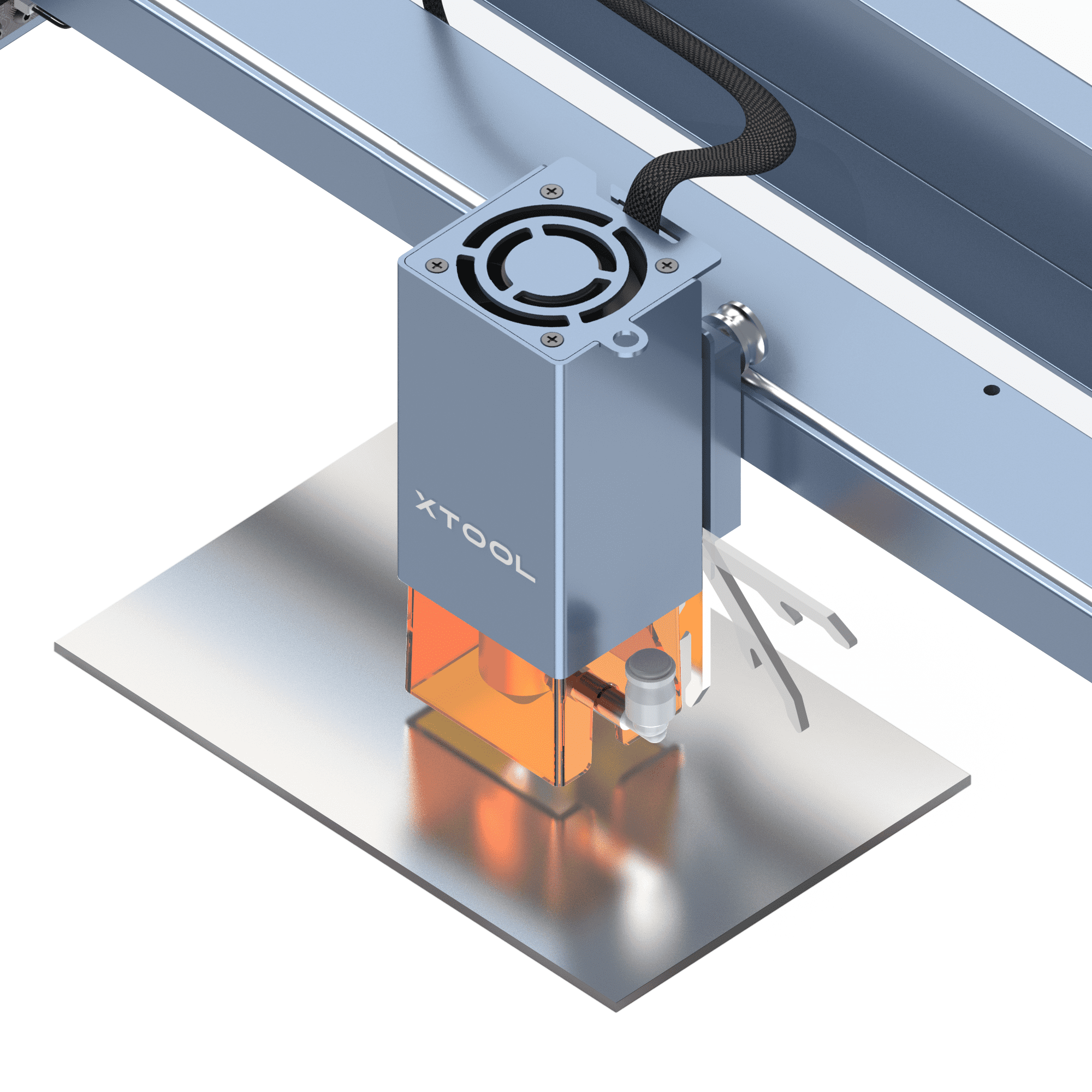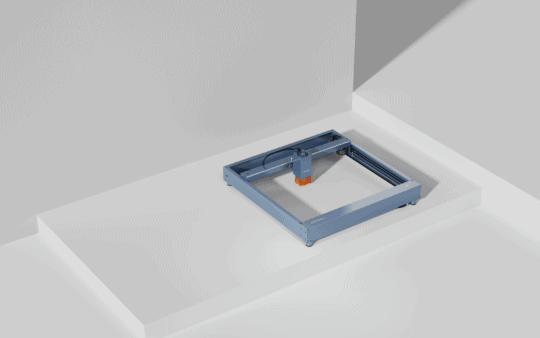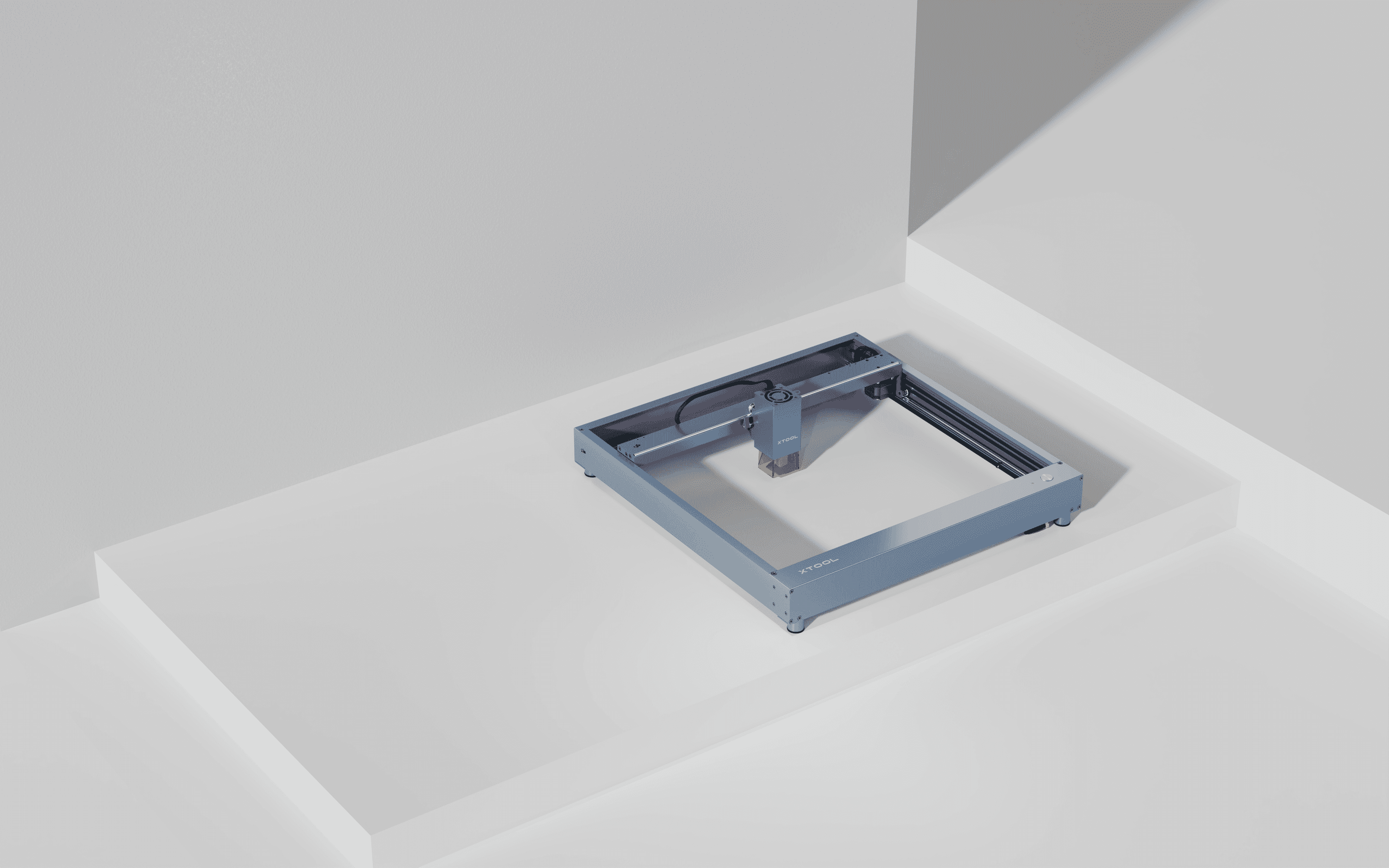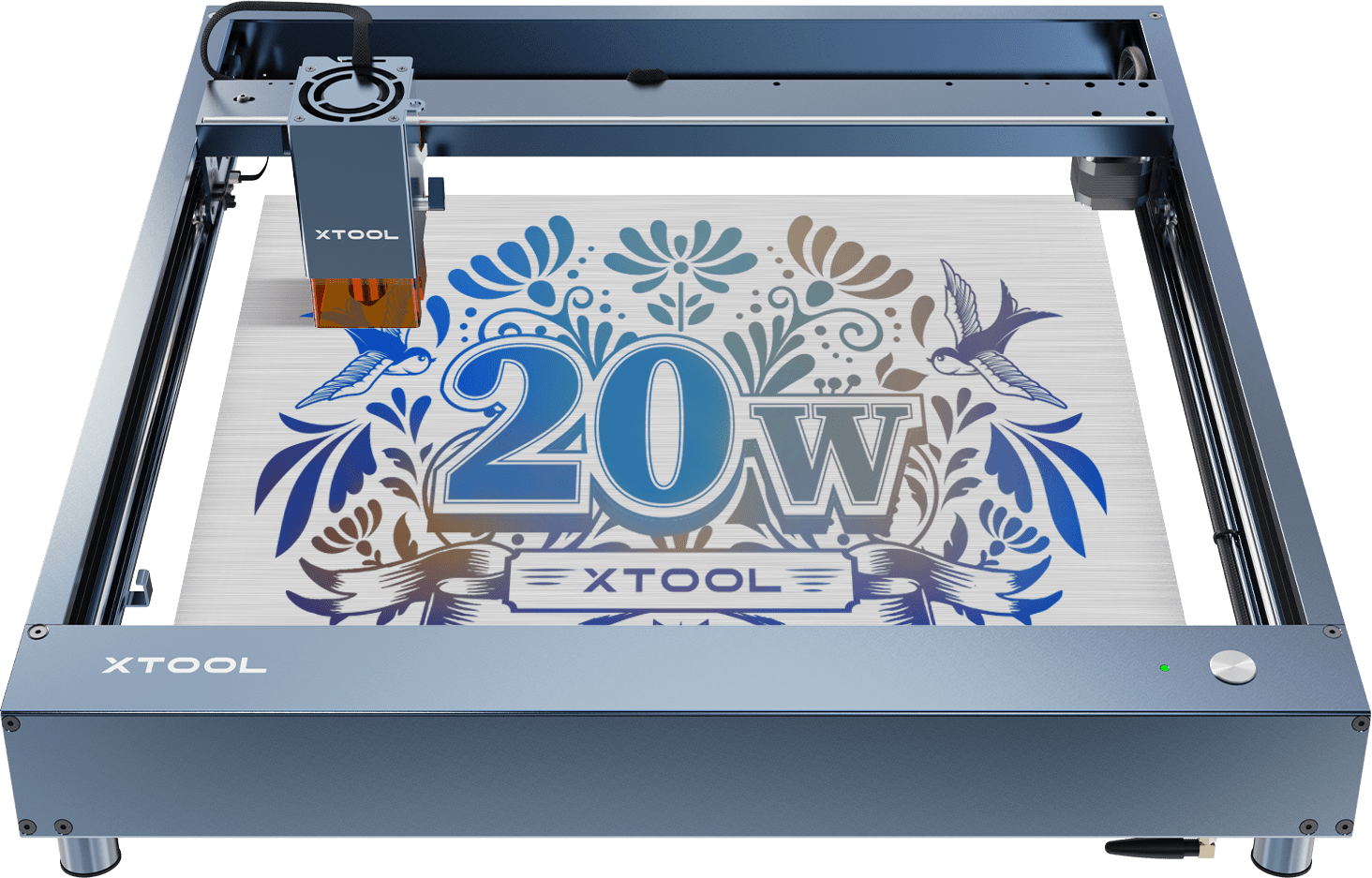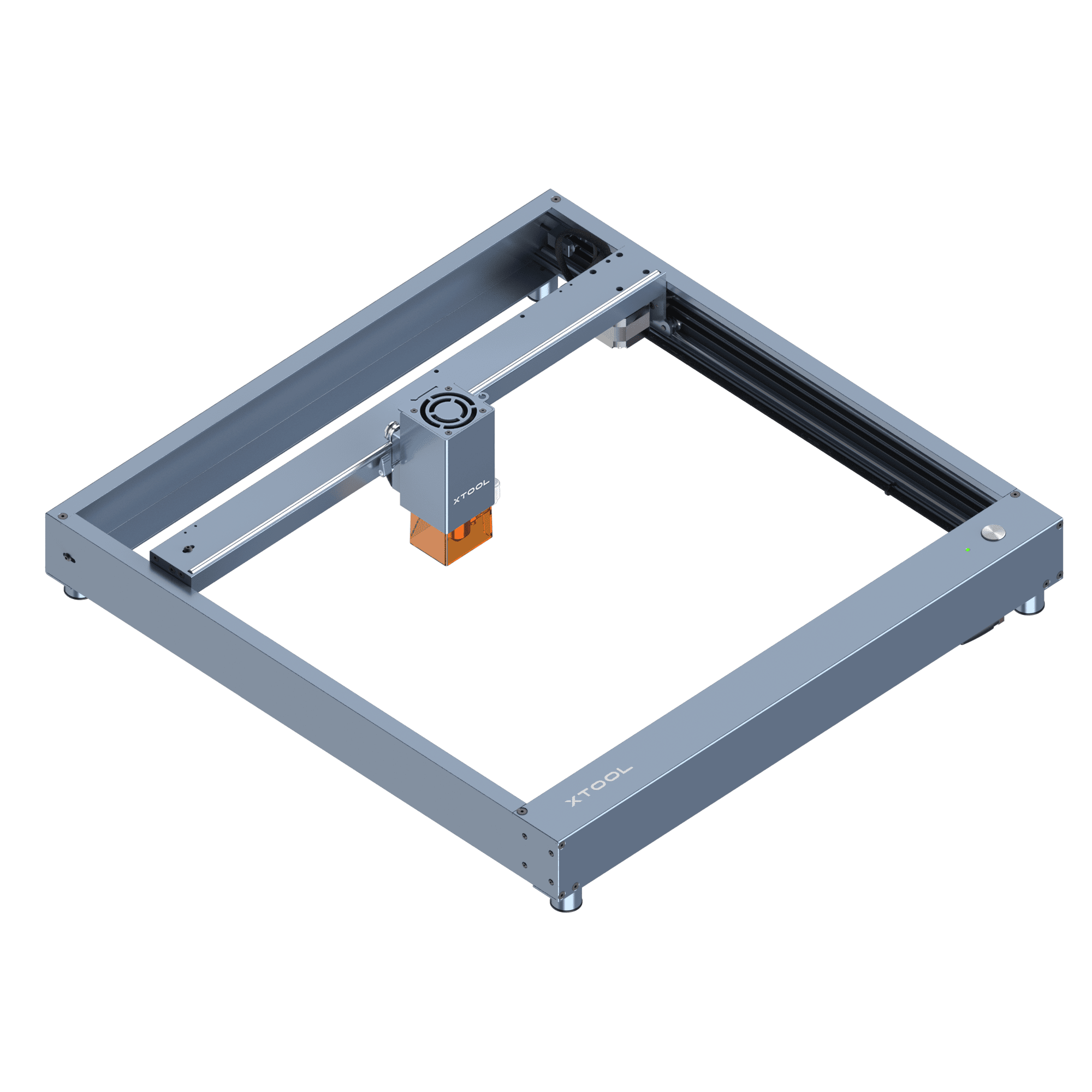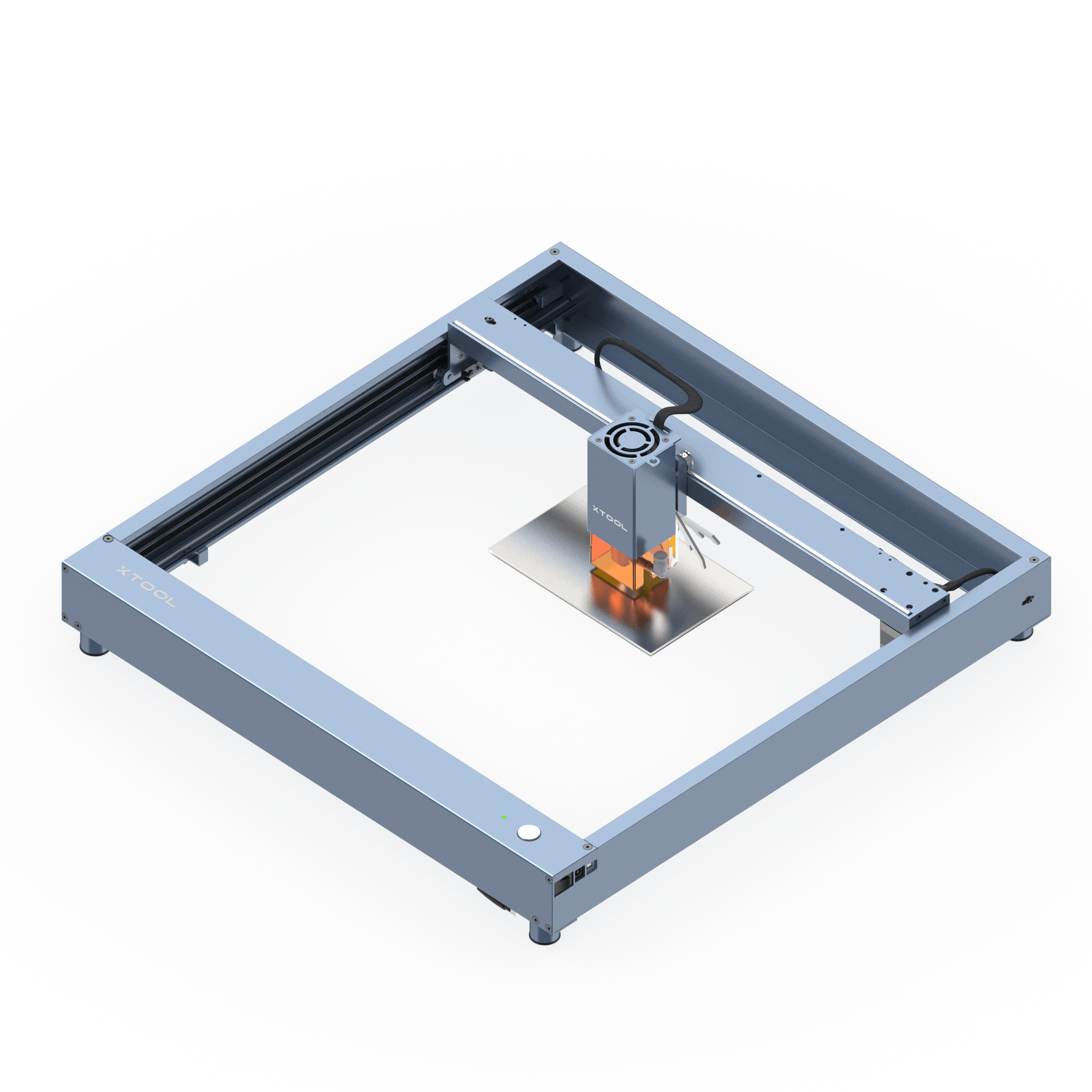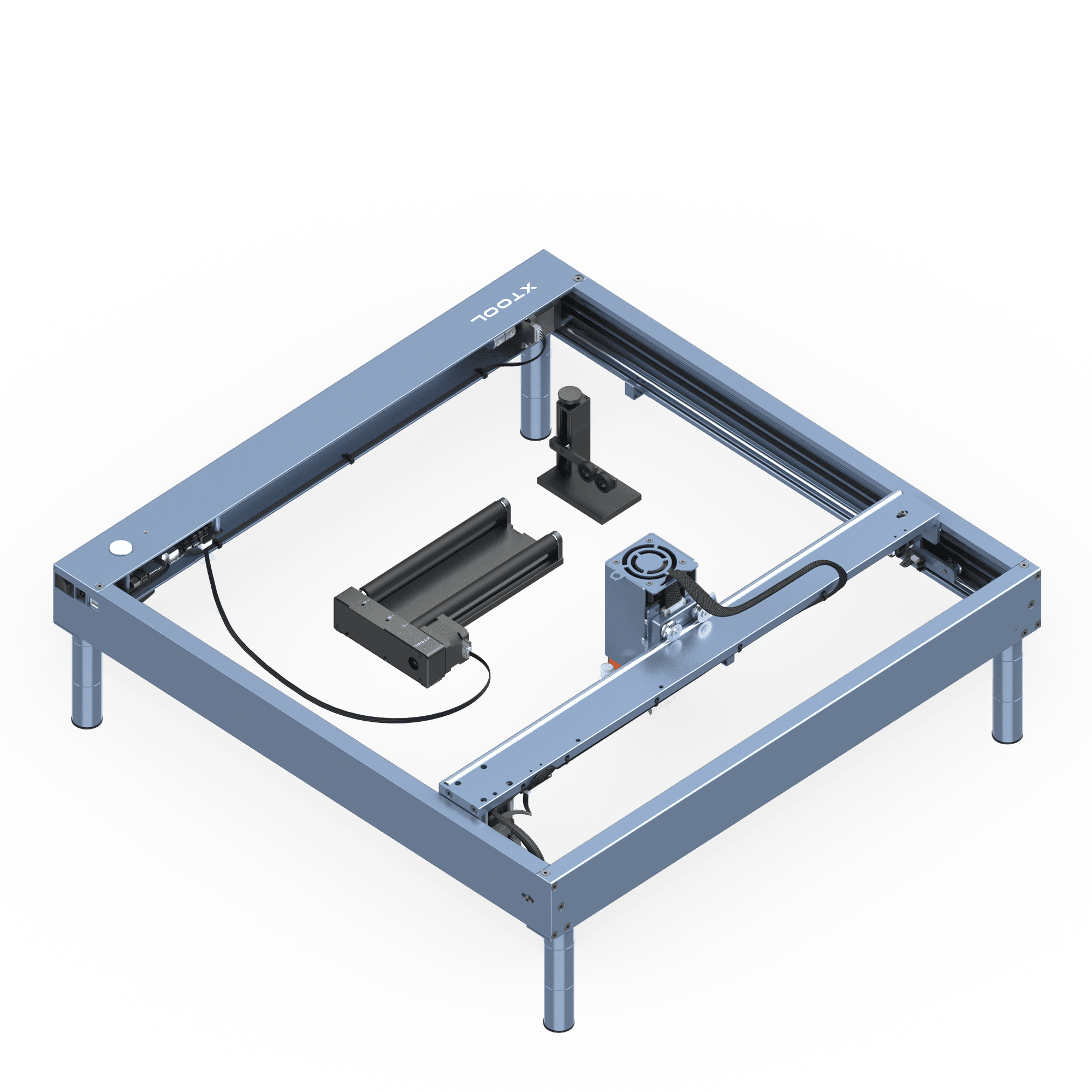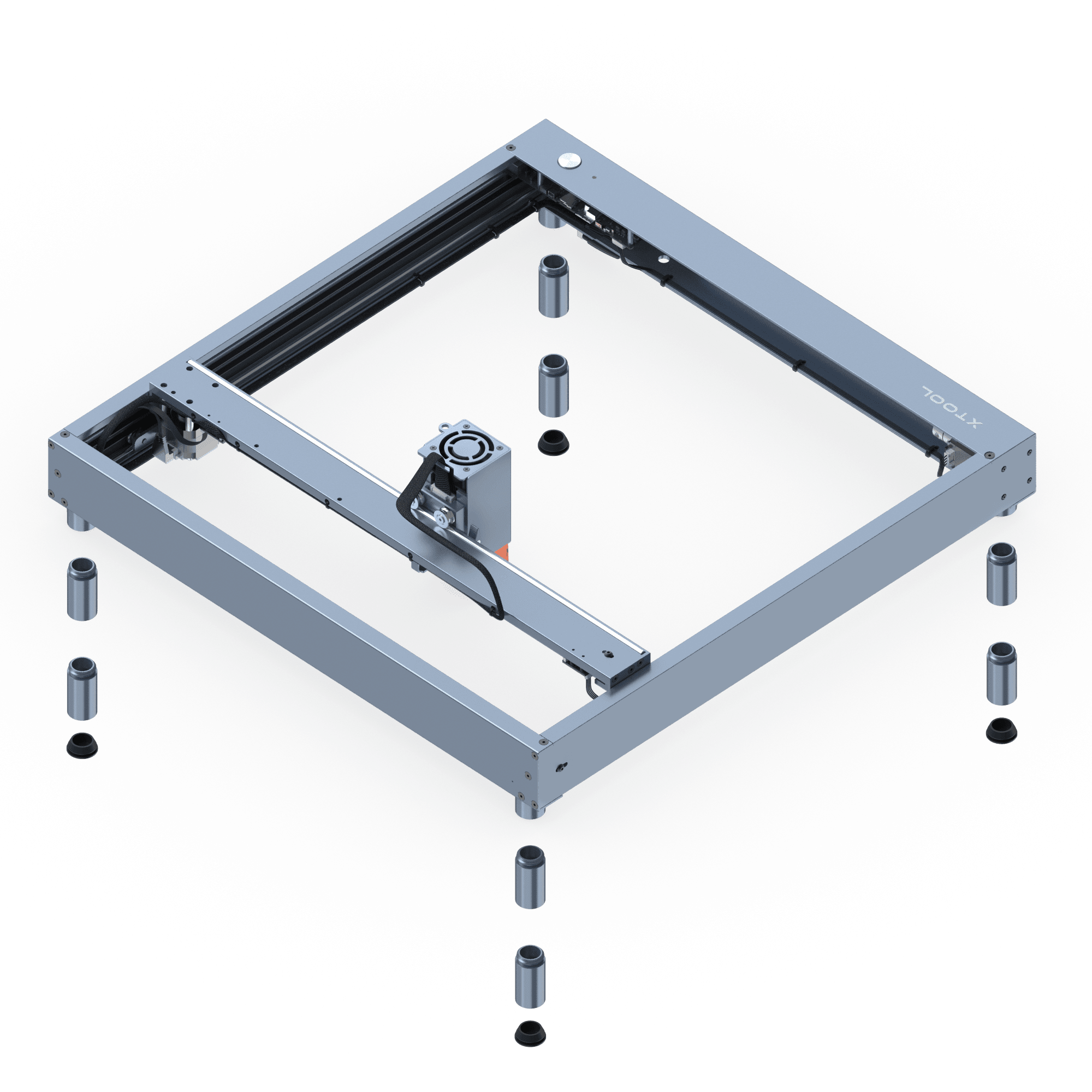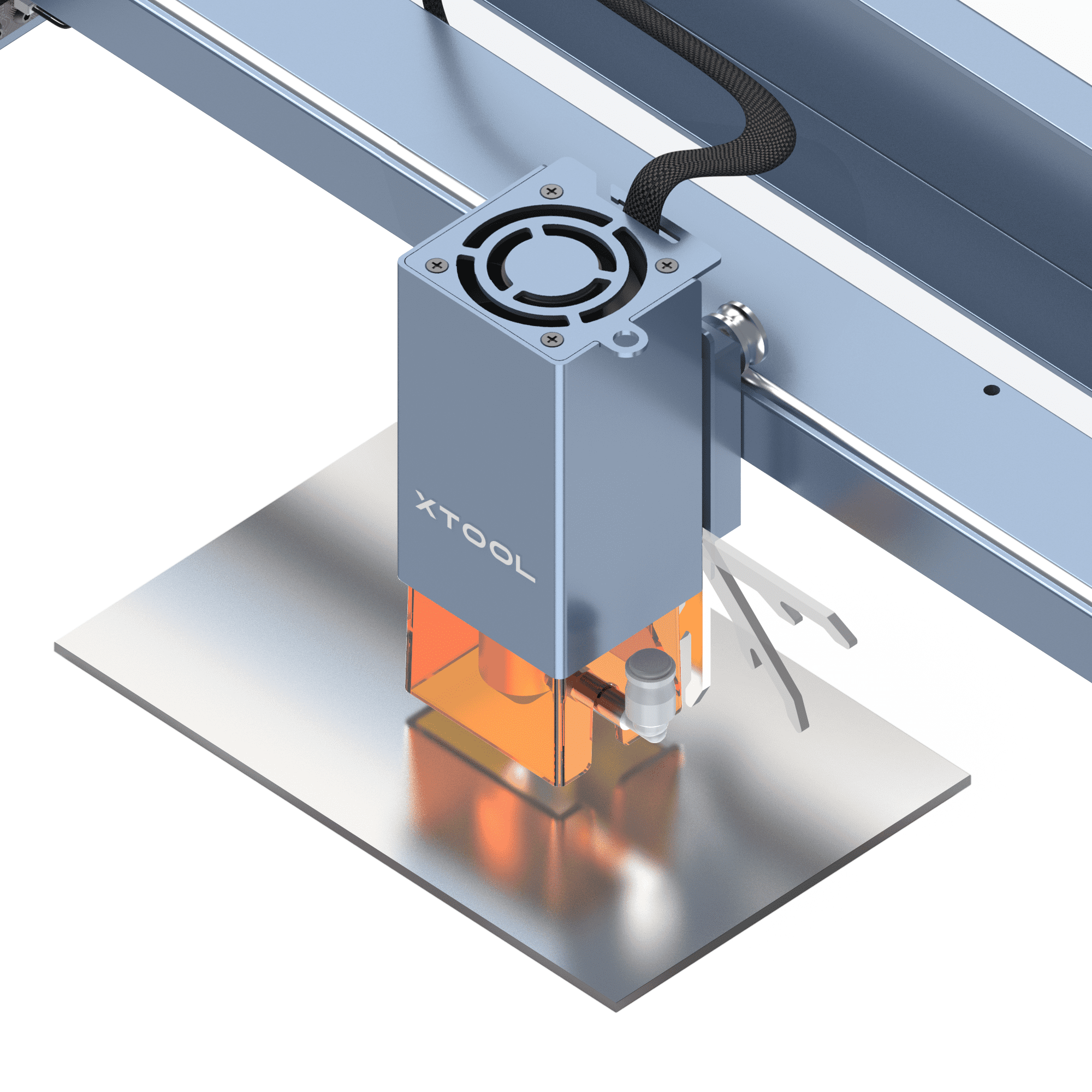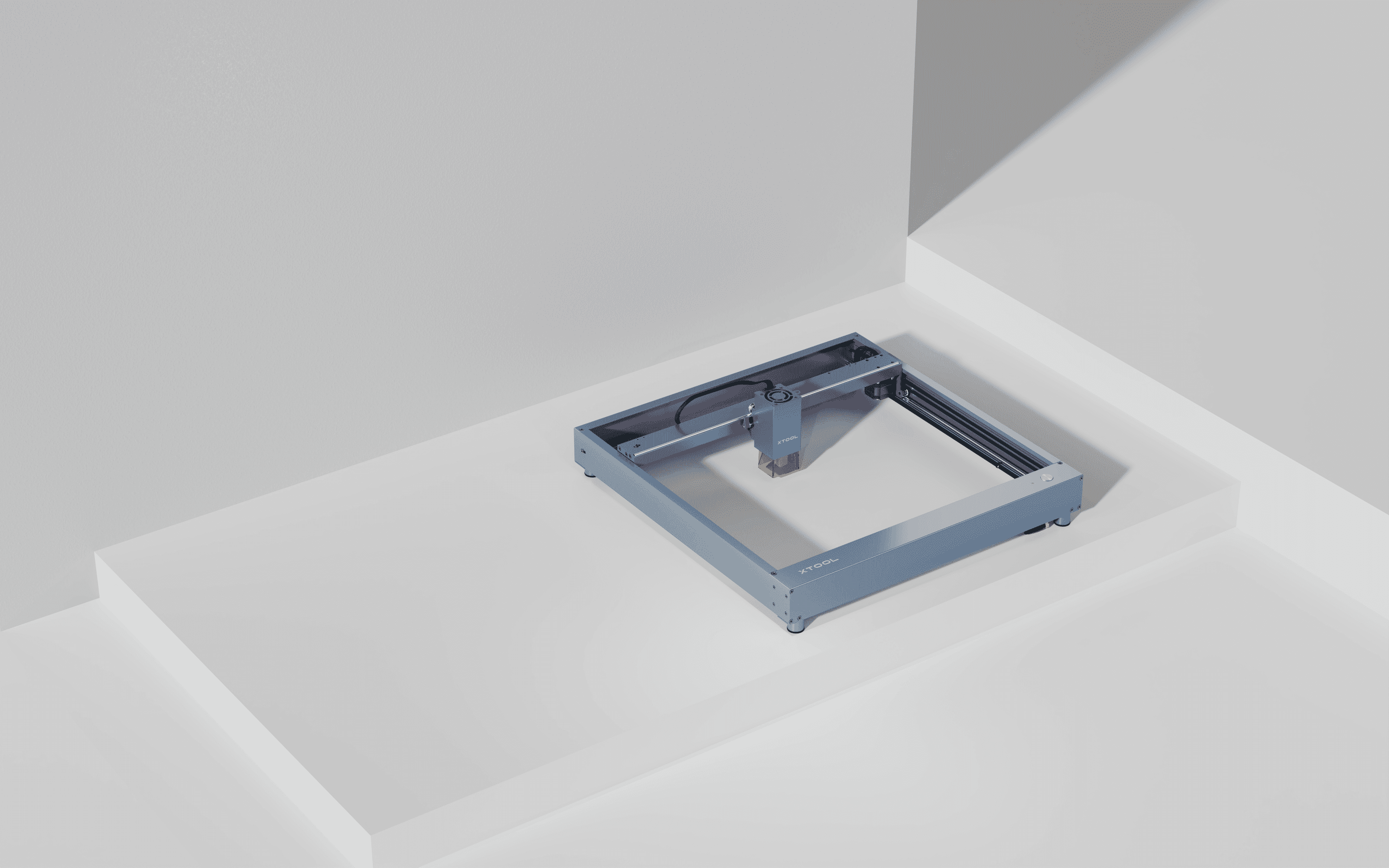 Product code: P1030276
Lāzergravētājs xTool D1 Pro 20W
(Atzīmējiet 2-4 preces no kategorijas)
Technical
| | |
| --- | --- |
| Lāzera jauda [W] | 20 |
| Lāzera viļņa garums [nm] | 455 ± 5 |
| kustības ātrums [mm/s] | 400 |
| Darba laukums [mm] | 430 x 390 |
| Connectivity | USB / Wi-Fi / micro SD |
| virsmas augstums [mm] | 50 |
| jauda [W] | 120 |
| Korpuss | Vaļējs |
| Izmērs (W x D x H) [mm] | 600x590x150 |
| Weight [kg] | 5.5 |
Warrianty
Ultra Accurate and Fast Laser Cutter & Engraver
Up to 400mm/s Working Speed to Increase Your Productivity
Higher Accuracy and Stability by Durable Mechanical Structure
Compatible with LightBurn and 3 Types of Connection (USB,WIFI,TF card)
Auto-Stop if detects Flame/Moving or Tipping for Extra Safety
Better Laser Enhances Cutting & Engraving Effect
| | |
| --- | --- |
| | Use innovative dual laser technology to combine two laser beams into one spot. The compressed spot has higher power, higher cutting ability, faster speed and better effect under the same electric power. The power of 10W dual laser xTool D1 is equivalent to a single laser 15W laser cutting machine. |
Wood & Acrylic Cutting(One-PASS)
Explore The Beauty of Acrylic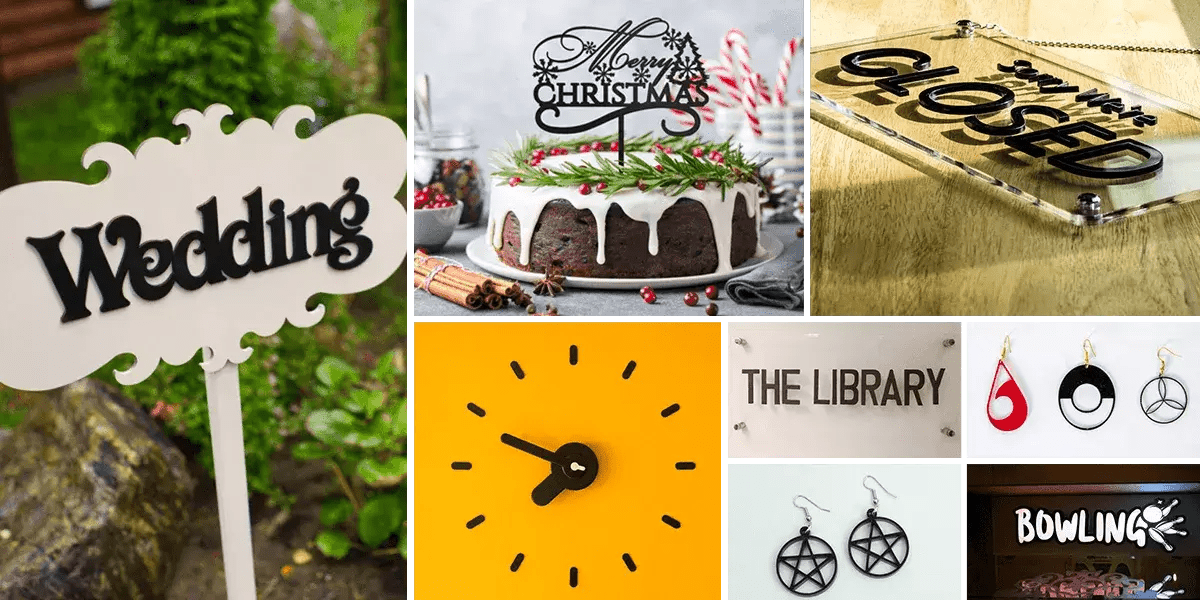 * Limited by the characteristics of the material itself, the semiconductor laser (blue laser) can only cut dark acrylic materials.
Directly Engrave Stainless Steel Metal
No coating needed – Faster speed – Darker engraved pattern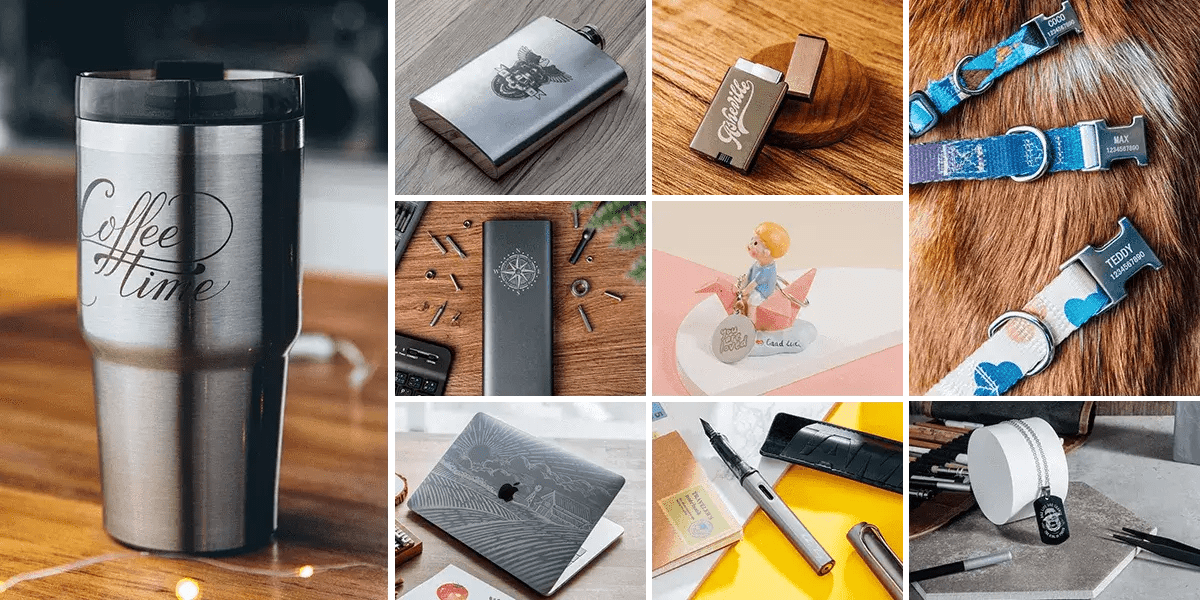 Higher Productivity at A Higher Speed

Improve The Accuracy to The Extreme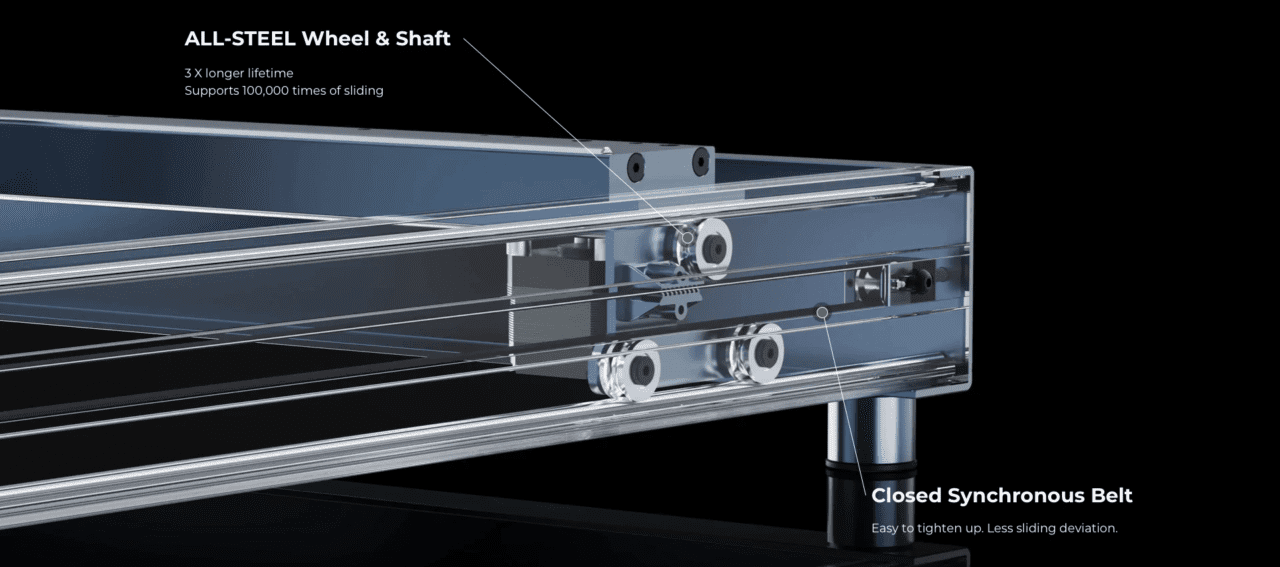 Why D1 Pro Provide the Highest Accuracy
| | |
| --- | --- |
| | |
| Engraving / Cutting accuracy to reach 0.004 inches | Repositioning accuracy down to less than 0.007 inches. |
Easily and Precisely Adjust the Focus
Easy Focus Adjustment

Only take 3 steps to adjust the focus in 5 seconds. Pull down the original focus lever, slide the laser slider to make the focus lever close to the material's surface, recover the focus lever.
Invigorate Your Creations with 340+ Colors
Super powerful 20W laser beam oxidizes the metallic surface in an instant, bringing vivid colors to the engraved metal.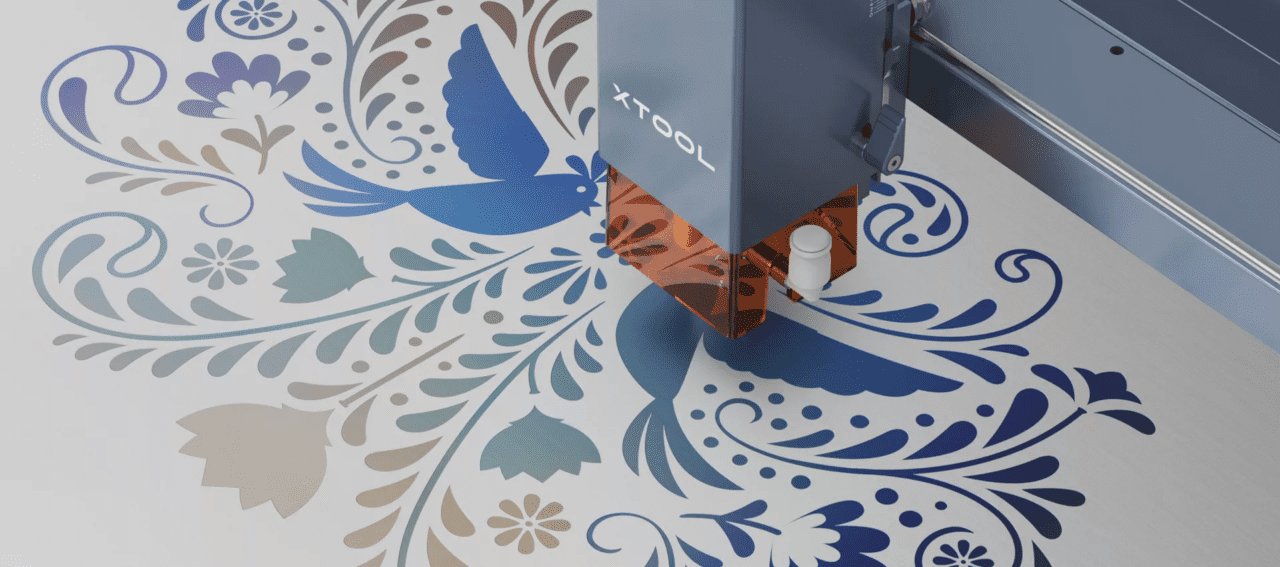 Limit Switches in All Directions
| | |
| --- | --- |
| | Limit switches will trigger the alarm if the laser head is about to hit the boundary of the machine in All Directions. |
Safe to Use
The emergency stop will be triggered by the detection of flames, smoke and tipping.
Better Software at Your Service
Get started quickly with our user-friendly software: XCS

Updating Project Files  Batch Processing with Circular Array  Default Working Parameters for Materials

Compatible with mature engraving software: LightBurn

The layout, editing, and control software for common laser cutter. Engraving file format supports NC, BMP, JPG, PNG, DXF, etc.
Better Work with The Accessories
Details Matters
New Protective Design for Laser

New structural design of the light shield prevents laser lenses polluting by smoke and reducing dust accumulations inside the shield.

Large Engraving Area

A large working area of 430*390 mm ( 17*15.4 inch ), more than the size of A3 paper, allows you to engrave more patterns at once. Easy to use and more efficient.

The Risers

Use additional risers (sold separately) to increase the height of xTool D1 Pro to facilitate the engraving of higher objects(use 2 sets to increase height to 140mm). Customize your skateboard or basketball to make them cooler.

Just Connect

You can transfer data via Wi-Fi, USB cable, a large capacity TF card (Offline Use) and use D1 Pro anytime and anywhere.