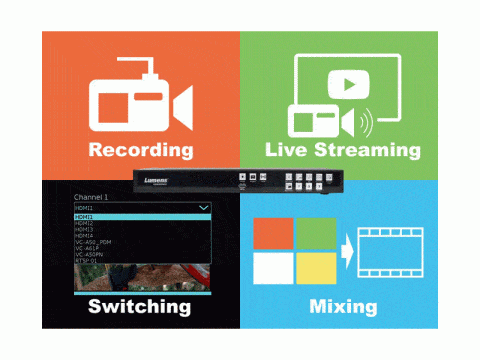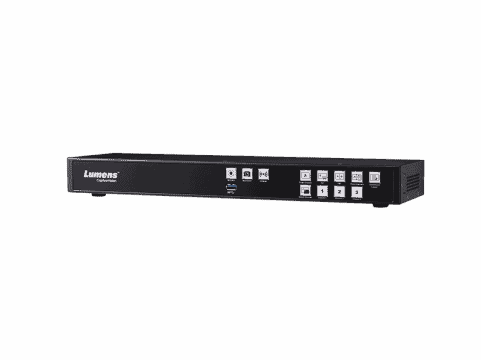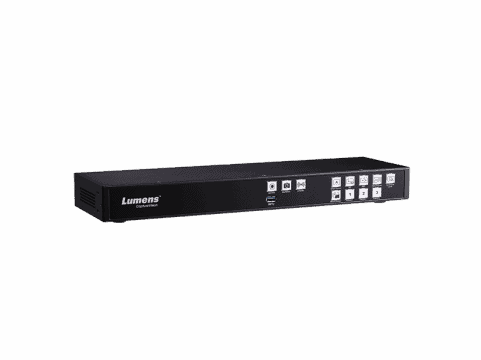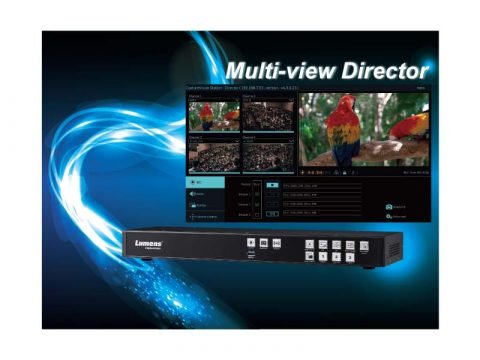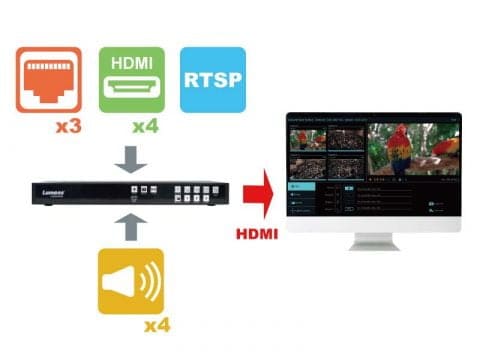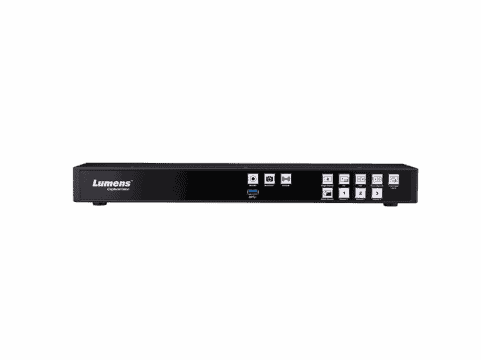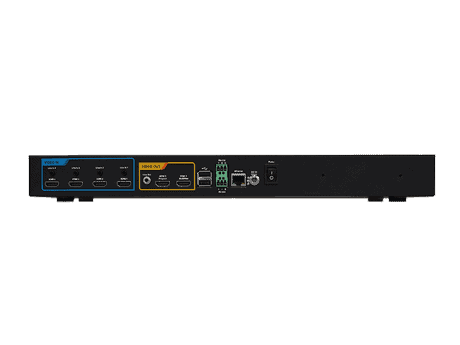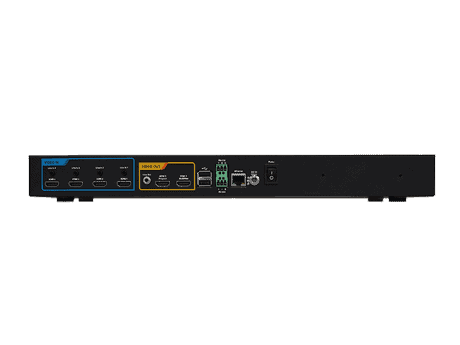 Product code: LC200
Mediju procesors Lumens LC200
•  4 vienā – ierakstīšana, miksēšana, straumēšana, pārslēgšana
• 1080p 60/30fps ieraksts.
•4 HDMI ieejas + IP video ieejas, to skaitā Lumens IP kameras, NDI|HX kameras un RTSP plūsma.
• Atbalsta HDMI audio un analogā stereo audio 4 kanālu miksēšanu (4 atsevišķas audio ieejas)
4 in 1 Media processor – supports recording, switching, mixing and live streaming at 1080p
Just one stand-alone device allows you to mix four video sources, record, stream, and live-switch simultaneously, which is perfect to serve as the core system for your video project. The LC200 supports Full HD 1080p video and audio recording with gorgeous high definition images and crystal clear audio, which is excellent for lecture capture, conference recording and event streaming. It supports popular streaming platforms and content management systems such as Youtube, Facebook, Kaltura and Panopto.
Capture up to 4 video sources through multiple inputs. Supports a direct output to an HDMI display
The LC200 captures various video sources, including HDMI inputs, Lumens IP cameras, NDI|HX cameras, and RTSP streams, and allows you to switch among them. Together with four line-in / MIC-in inputs, you can provide a complete audiovisual experience to your viewers! Furthermore, programmed video can directly show on a HDMI display without any device in between.
User-Friendly Multi-View director and advanced Scenes Switching to ease your video process
The powerful function allows users to get control of their recording and streaming content. By just one click, you can roll out user-defined scenes that contain PBP PIP layout, title/logo overlays, and pleasing background and generate a decent video while streaming.